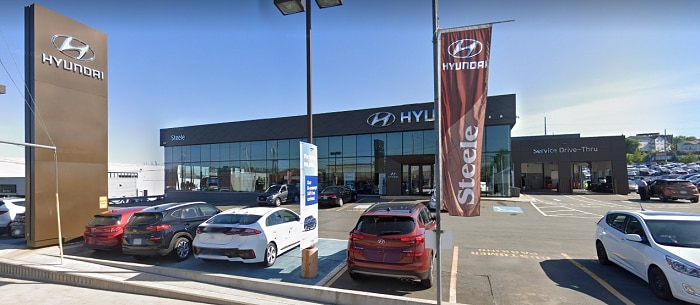 Why Buy Here from Steele Hyundai
Purchasing a new vehicle is an experience that is hard to duplicate. The thrill of searching for the vehicle of your dreams brings about emotions of happiness, excitement, fulfillment, and so much more. However, not all automotive buying experiences are the same. At Steele Hyundai, we pride ourselves on providing the best environment for you to acquire your next vehicle. Our trained product specialists will help you decide which Hyundai best suits your needs and wants.
Browse our new vehicle inventory online or in-store and find the vehicle of your dreams. We are sure to have the vehicle you are looking for; if we don't, we will try our hardest to find it for you.
Genuine Hyundai Parts
All parts are not the same. At Steele Hyundai, our service centre offers genuine Hyundai parts that are designed and engineered to provide you the performance you expect and the reliability.
Financing Options in Halifax
Finding you the perfect vehicle is our job; oh wait, getting you the financing to get behind the wheel is too. Our financial specialists are ready to utilize the resources they have to make sure you get the credit you need, even if you don't have great history. So check out our finance centre for more information.
Vehicle Inspections
If you're purchasing a new vehicle from Steele Hyundai, don't worry; it will be ready when you come to pick it up for the first time. However, if you are looking at a used vehicle, we will make sure to have it inspected before you take possession. Our service centre will comb through the vehicle and make sure it's in top driving condition; that's the benefit of purchasing a certified used car.
Hyundai Warranty
Hyundai offers one of the best warranties in the industry because we know our vehicles only deserve the best. You will find a 5-year/100,000 km comprehensive limited warranty on any new vehicle you purchase. Hyundai stands behind its product. If you have any questions, please don't hesitate to contact us.
Contact Us