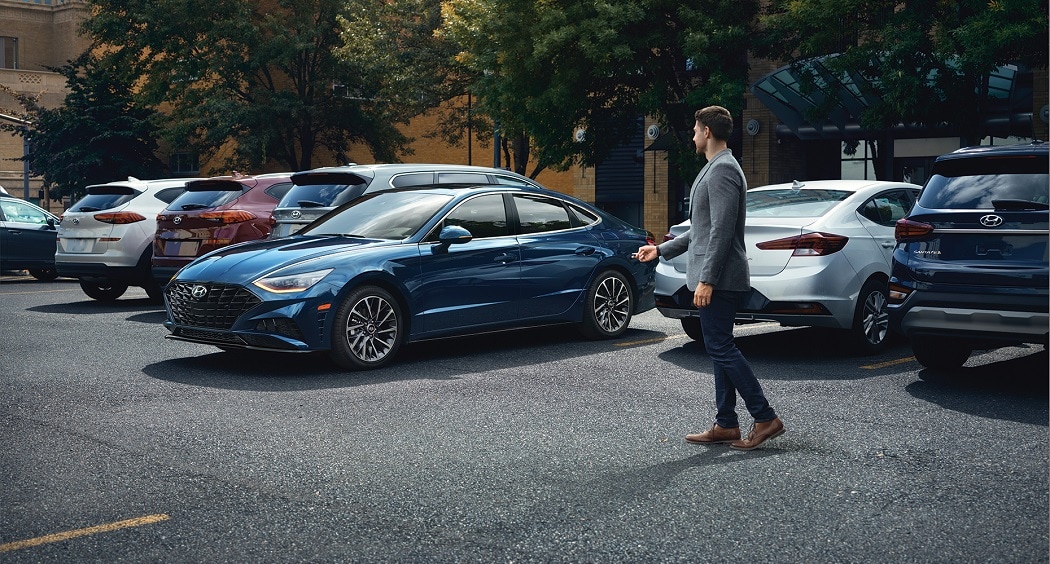 Soon To Be Announced 2020 Hyundai Sonata

With the growing popularity of Hyundai in Halifax, and surrounding communities of Dartmouth, Bedford, Spryfield, Prospect, Timberlea, and Tantallon, Hyundai continues to deliver outstanding vehicles. At Steele Hyundai, we are proud to represent an automotive manufacturer that continuously researches, tests, and implements advanced features, innovations, and state of the art connectivity solutions to keep you connected to the Future of Driving.
Our staff at Steele Hyundai are excited about the introduction of the all-new 2020 Hyundai Sonata for sale in Halifax in early 2020. As the Sonata sedan enters its 8th generation, it has been completely redesigned and crafted with defined charm, sleek lines, and a coupe-like silhouette. The 2020 Sonata exterior will attract a crowd of spectators while the 2020 Sonata interior leaves a lasting impression.
When Hyundai redesigned the Sonata interior, they engineered a design centred around its driver and passengers. Driving enjoyment is achieved through every detail of the Sonata interior, from a spacious cabin to carefully selected luxurious materials. The 2020 Sonata exterior is crafted with bold daytime running lights, premium projector LED headlights, and what we name a Digital Pulse Cascading Grille.
Be the first to test-drive the all-new 2020 Hyundai Sonata with up to date release information from Steele Hyundai. Contact us today for more information about the soon to be announced Sonata, Financing Options, and other exciting new Hyundai models.