2022 Hyundai Tucson in Halifax, Nova Scotia
The 2022 Hyundai Tucson at Steele Hyundai
As the leading Hyundai dealership in Halifax, Nova Scotia, and serving HRM Halifax Regional Municipality, Dartmouth, Peninsula, Bedford, Spryfield, Prospect, Timberlea, Tantallon and surrounding areas, we carry a variety of new Hyundai Vehicles including the 2022 Hyundai Tucson. Customers interested in our selection of new Hyundai vehicles are welcome to complete our online Online finance application and take home a Hyundai today.
Performance Specs of 2022 Hyundai Tucson
The 2022 Hyundai Tucson comes with a standard 2.5L 4-cylinder engine with the option of front or all-wheel-drive capability. This 2.5L engine boasts of 178-hp, 182 lb-ft of torque, along with 8-speed transmission. The Hyundai Tucson's hybrid and plug-in hybrids versions will have the 1.6L turbocharged engine, which comes with a combined horsepower of 230-hp and torque of 258 lb-ft.
While Hyundai has not yet released the fuel-economy numbers for the 2022 Hyundai Tucson, it is projected that the fuel-economy will be better than the 10.2 L/100km city, 8.4 L/100km highway, and 9.4 L/100km combined fuel-economy on the current models.
Safety and Technology Features
Safety features on the 2022 Hyundai Tucson include lane departure warning alerts and adaptive cruise control, which come with respective lane-keeping and centring assist systems. The Hyundai Tucson also features an automatic emergency braking system that brings the car to a stop during movement if it detects pedestrians and other vehicles in the surrounding.
The all-new Hyundai TUCSON World Premiere
2022 Hyundai Tucson Interior
For customers looking for a luxurious interior built with quality materials, the 2022 Hyundai Tucson in Halifax, Nova Scotia, provides these. Drivers can shift with a push of a button and enjoy the touch-sensitive control panel for entertainment and climate-control functions.
The 8-inch touchscreen also features Apple CarPlay and Android Auto functionality. There is also an option for a larger 10.3-inch screen and a Bose sound system to enhance the audio and visual experience.
2022 Hyundai Tucson Exterior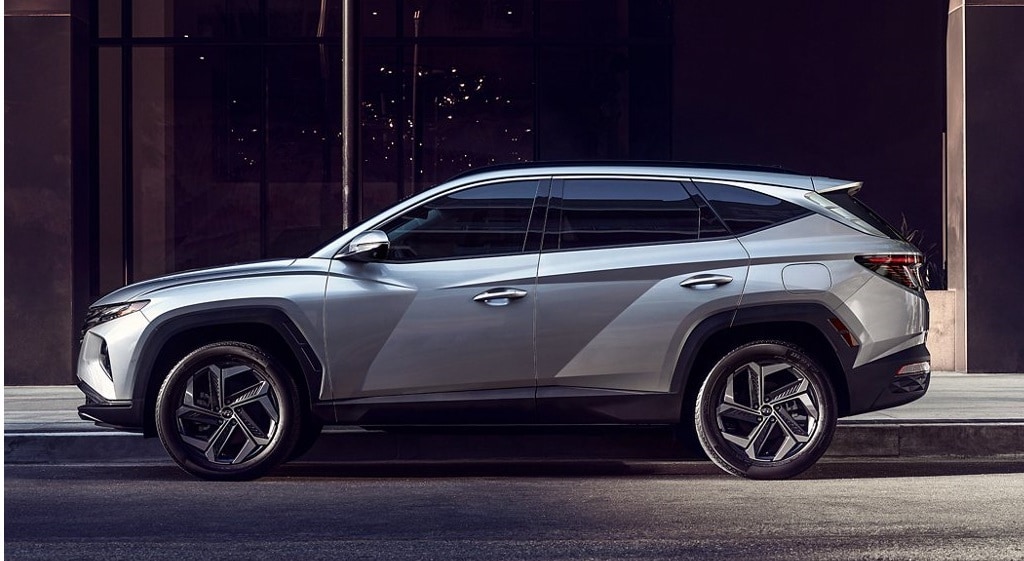 On the exterior, the 2022 Hyundai Tucson stands out of the crowd with an exquisite body styling that features unique angular surfaces. The headlamps on the Hyundai Tucson are stylishly integrated into the grille, giving the vehicle a distinctive appearance.
Contact Us to Learn More
Customers are welcome to contact us to schedule a test drive and also come in to view our full lineup of new Hyundai vehicles in Halifax, Nova Scotia. Customers can also contact us to learn more about the 2022 Hyundai Tucson or to pre-order their next Hyundai vehicle.
Contact Us